RESTAURANTS: VILLAGE OF XCALAK
The Leaky Palapa Restaurant: Gourmet fare in Xcalak. Yes! Folks come from far and wide to enjoy an elegant meal at The Leaky Palapa. It is very popular. It has been written up in and recommended by The New York Times. From November to May, it is open Friday, Saturday and Sunday evenings from 5pm to 9pm. In high season they are also open on Thursdays. Reservations are required. To reserve, please contact Linda or Marla at: leakypalapacatering@gmail.com
Costa de Cocos: Along the beach road with indoor and outdoor palapa seating. Serving breakfast, lunch, and dinner. The owner is brewing his own craft brews and spirits and is receiving rave reviews. Delicious pizzas after 5:00 pm. Try their famous Lobster and Mango Pizza in season. Bonus: They deliver!
Tierra Maya: Along the beach road in a stunning palapa setting, Eduardo and staff prepare fresh full course meals and cocktails. Reservations recommended. Contact Eduardo at tierramayahotel@yahoo.com
Silvia's Loncheria: Serving authentic Mexican food. Not fancy, but excellent! Her ceviche (marinated in lime) is superb and the whole fried fish is delectable.
Toby's Porch: Right in the village. Relaxed atmosphere offering seafood, tacos, burgers etc. Try Toby's delish fish fingers.
The Coral Bar and Grill: Beautiful setting with a friendly seaside bar and lovely upstairs dining patio. Serving breakfast, lunch, and dinner.
XCALAK VILLAGE STORES AND SUNDRIES
There are a few tiny local stores, tiendas, with some food supplies such as cold beer, water, eggs, tortillas, veggies, fruit, snacks, pop, tequila. There is a medical clinic, a real estate office, lighthouse, sheltered harbor for sailboats, and Mama Terri's gasoline station, where gas is poured from a bucket with a funnel.
ON YOUR WAY TO SIN DUDA VILLAS:
Tulum: Sian Ka'an Biosphere. Tours 8:00am to 4:00pm. Sian Ka'an is Maya 'Birth of the Sky', a primitive and protected ecosystem whose Southern boundary is just North of Sin Duda Villas. Sian Ka'an's 1.3 million acres, with hidden coves and beaches, some accessible only by boat, are home to over 1200 species of plants and animals, enabling the Maya to harvest traditional food sources.
Tulum: Tulum Archaeological Site: Your itinerary should begin this tour by 9:00am.
Cobá: Coba Archaeological Site, 45 minutes West of Tulum. Plan to arrive early because it gets very hot in the jungle.
SIN DUDA VILLAS DAY TRIP ADVENTURES:
Banco Chinchorro: Chinchorro Bank Biosphere Reserve is the largest and oldest reef in the Northern hemisphere. This coral atoll just 90 minutes up the coast from Sin Duda Villas is a necklace of coral enclosing 240 square miles of shallow to 40 foot depth, with dozens of premier dive sites and 600 foot walls. This protected Marine Sanctuary is a candidate for UNESCO World Heritage Site Designation not only because of its amazing reef ecosystem but also its rich shipwreck history. This day-trip is arranged through XTC Dive Center, weather permitting. 
San Pedro, Ambergris Caye, Belize: Exciting and fun day trip with XTC Dive Center.
Bird Island Snorkeling Tour: With one of our local Captains or with XTC Dive Center. Take a 3 or 5 hour boat excursion. You'll travel through the Mayan Canal, a narrow waterway teeming with fish, birds, and sometimes manatees. The canal is tangled with mangroves and was cut through the dense growth by Mayans a thousand years ago. This is a grand snorkeling adventure! Snacks provided.
Laguna Bacalar: Lake of Seven Colors and beautiful Cenote Azul. Visit the ancient Fort built to protect village from pirates and pillaging.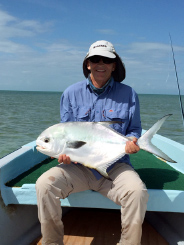 FISHING OPTIONS:
You can fish right from shore. The flats for Bonefish and Permit are close by. We can recommend excellent and experienced Fishing Guides who will help with your preferred style of fishing. Ask for contact information.
SCUBA DIVING OPTIONS:
XTC Dive Center: Refresher courses, Bubble Makers through Dive Master Course. PADI Tec Rec training through TRIMIX and all levels in between.
Underwater and Out-of-the-Way:
Exploring Xcalak and the Banco Chinchorro
Excellent article by Bobbi-Jo Dubush
for SEVENSEAS Marine Conservation & Travel Media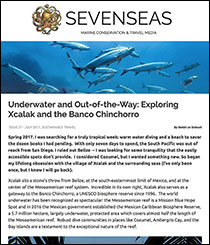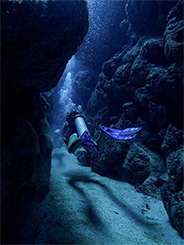 BIRDS, FISH, WILDLIFE:
The wildlife populates the beach, jungle, and large salt water lagoon just behind Sin Duda Villas. Walk near the jungle along the shore. HUSH!... you may see hermit crabs and blue crabs, black foxes, butterflies, noisy chachalacas, coatimundi, flocks of green parrots, egrets, pelicans, and graceful heron standing two meters tall.
VISIT BELIZE, JUST OVER AN HOUR AWAY:
Passport necessary to enter Belize, plus purchase of Belizean insurance.
Lamanai: A river cruise to Lamanai archeological site.
Belize Zoo: Begun in 1983 to provide a home for wild animals from movies.
The Cayo District and town of San Ignacio.
Altun Ha: first settled 250 BC.
Xunantunich: Stone Woman, Archeological site.
LA RUTA MAYA – THE COSTA MAYA:
Archaeological Sites are found throughout the Yucatan Peninsula.
The Maya People: While Europe was still in the Dark Ages, the Mayan World was flourishing. These fascinating people had mapped the heavens, were using a calendar which approximates our current calendar, as well as understood and used the concept of "zero."
VISIT THE HEART OF THE MAYA:
Junction of Highway #186 and #307 begins the heart of the Maya World. Visit clusters of Maya ruins along Hwy #186, accessible only since 1982 with construction of this highway which now links Chetumal to Escarcega. With the highway completed, the archeologists had access to ancient cities of Maya Kings, some are still being excavated, many are stabilized! If the Maya are of interest, use the internet to learn more about these extraordinary areas considered the HEART OF THE MAYA WORLD.
Chacchoben: (1.5 hrs away) A prestigious ceremonial centre, Chacchoben, a space once reserved for great kings and nobles, is now yours to discover. Experience the world of the ancient Maya and feel their vision while surrounded by the sounds of nature. Temple One soars above the canopy of the tropical forest. Many parts are still unearthed. Occupied between 200 BC and 400 AD. If you are lucky you will see the monkeys in the trees.
Dzibanche: (2.5 hrs away) During the Classic Period of 300 to 900 AD, Dzibanche was a major site in the Maya area. Dzibanche translated means "writing on wood" and was built near water like all Mayan cities.
Kohunlich: (2.5 hrs away) A site covering 21 acres with nearly 200 mounds surrounded by dense sub-tropical rainforest. Most of the structures at Kohunlich, which include pyramids and temples, were constructed from 250 to 600 AD.
Xpuhil: (2-3 hrs away) The main building of the Xpuhil ruin is an example of Maya architecture which connects Southern and Northern Maya traditions. The main attraction is three towers, about 30-40 feet tall, which are ornamented in the Chenes style.
Becan: (3 hrs away) The Tri-tower Maya city of Becan has many unexcavated temples and mounds. Becan was occupied from about 300 BC to 1100 AD and is a great example of Mayan fortification.
Calakmul Biosphere: (4 hrs away) Translated, Calakmul means "City of the Two Adjacent Pyramids." Over 100 carved stelae are found at the 25 square km site, some of which date back to 514 AD. It is an hour East on Hwy #186.
Chicanna: The ancient name of Chicanna is not known, but the name comes from Jack D. Eaton who discovered the site in 1966, "Serpent Mouth House." The sculpture at Chicanna gives a peek at intact Becan style.
Rio Bec: (4 hrs away and overnight) There are almost 40 Rio Bec sites, which include Rio Bec, Becan, Xpuhil, and Chicanna. Rio Bec architecture included towers topped by false temples, with the lower and upper parts of the buildings being decorated.
Balamku: Discovered in just 1990, means "Jaguar Temple" in Maya. Its stucco facade is exceptionally preserved.
READING LIST:
The Caste War of the YUCATAN (Nelson A. Reed)
The Lost World of Quintana Roo (Michel Peissel)
Maya Cosmos (Schele, Freidel, and Parker). Linda Schele, whose drawings unlocked the secrets of Maya glyphs and codes. A scholarly tome discussing the glyphs' complicated intricacies.
Reading the Maya Glyphs (Michael Coe)
A Forest of Kings (Schele, Freidel)
About the Maya, website Planeta: "These are the parents of our indigenous peoples. Their history is our future."
"At Sin Duda Villas, you're part of the Mayan world..."
– MUNDO MAYA MAGAZINE